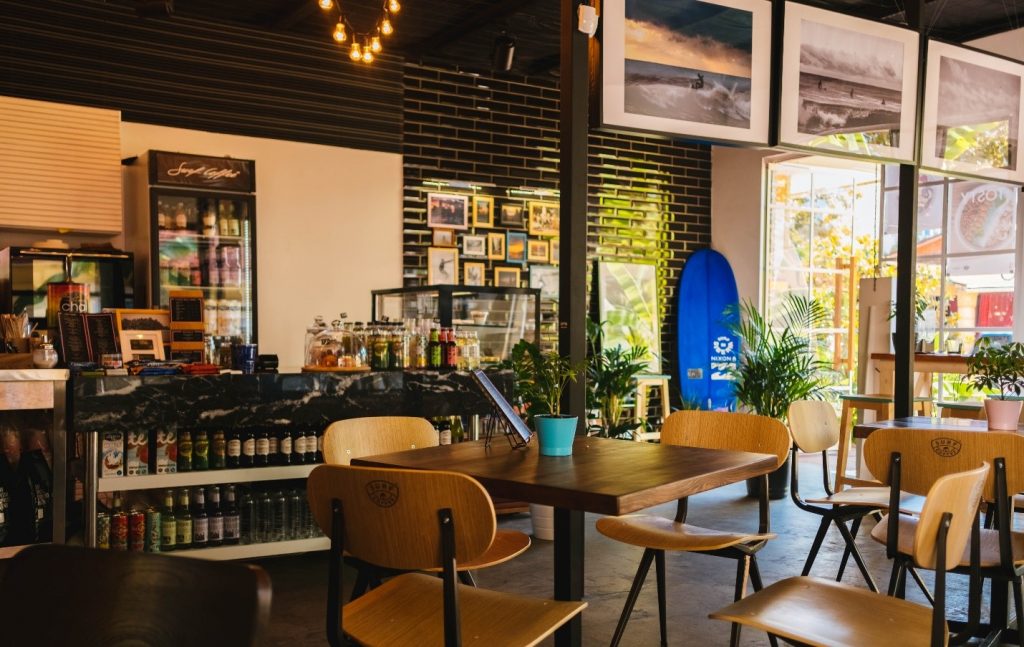 Image: unsplash.com
A business' brand identity is its most valuable asset. It's more than just your brand logo in your company colors – it's about how you communicate your character to your key audiences and how they perceive you in response. It is through a strong brand identity that customers come to see a brand as friendly or technology-driven or family-oriented, etc.
Effective brand identity is why we associate Apple with innovation, Coca-Cola with happy times with friends, and Google as all-knowing.
If done right, your company brand identity becomes your brand equity – the value that your customers and the wider business community attach to your brand and something that can put you in a position to charge more for your brand name.
Keeping in mind how important a brand's name and identity can be in its recognition and success, it is extremely vital that you approach the whole naming process with an open mind, creative attitude, and future growth in your sights.
The last first step = name
Very early in my career, I discovered that business owners do not always start by naming the brand; it comes very last in the process. When all is done, a name is thought of that encompasses the whole process so far.
But that's counter-productive. It hinders your ability to be efficiently descriptive of your brand vision. If you have a few ideas about what you want to name your brand, it becomes easier to describe the vision to the stakeholders, team members, and key audiences.
If you're thinking of the name as an after-thought, the inattention will leak through in your company branding process and marketing outcome, not to mention issues like trademarks, available URL domains, and other legalities that may arise.
So, treat your brand name as what it is: your most important brand identity asset and see how it becomes the blueprint for your future successes.
Name that's too-different
Aiming to be different is understandable, commendable. Being in a fiercely competitive business environment, if you aren't differentiated from the rest, you're lost. So it is no surprise that having a 'different' brand name is number one on any entrepreneur's priority list.
Sometimes though, that 'different' is too-different. Consider the name that almost-was: Cadabra. This short-form of abracadabra was chosen by Jeff Bezos as the original name of Amazon. Bezos only changed it to Amazon later when he realized that people didn't get what Cadabra was supposed to be and were also unable to spell the word correctly.
So, recognize when you're about to try too hard, and pivot. Look for names that mean something to the business, that add character to the brand, and are easy to spell and pronounce. Don't forget to put the potential brand names through a rigorous linguistics check. Ensure that the name you've chosen does not have inappropriate meanings or cultural associations in other countries or languages.
So if you're not gonna name it Cadabra, you're gonna call it 'Online Shop for Everything'? The flip side of the names that are too difficult and different (to the point of incomprehension) are the names that are too…vanilla.
Sure, 'Business Consulting' sounds alright for a firm that offers consulting services, but do you really want to be so literal?
Consider your brand name as an opportunity to educate and inform your key-audiences about who you are, what you do, and what makes you unique. You can add a slogan with your brand name if you really want to explain what your business has to offer.
Through a creative and well-thought-out name you can encourage people to talk about it more, have a story to tell at your launch, and make the name your guidepost for how you take the business forward.
Geographically restrictive names
Another mistake that a lot of new businesses make – especially with the intention to use their home-crowd advantage – is using their geography in their brand name. So, if you're also going to add your city's name to your brand with the hopes that locals will flock to your shop, you may be right. But consider what may happen when you start providing services to more than one area. You'll have a harder time penetrating markets that'll assume you don't provide services in their area based on your business name. When that happens, corrective marketing strategies can pile up costs, not to mention you may ultimately have to rename your brand.
Expansion and growth is something that you need to think about when choosing a business name. Pick a name that has room within to grow and evolve. Something that isn't restrictive, instead indicative of your vision to be a global success.
Don't forget about legalities such as registering your business with the proper authorities, trademarking the brand name, and making sure that no one else is using the name you've chosen. You'll also need to make sure that the name you've chosen is available as a URL otherwise the whole thing will be a waste of time.
To perform this process efficiently, make sure you're taking care of the brand identity from the very start. Prescreening your potential brand names prevents you from wasting time and money on brand names that aren't available.
Over to you:
Your brand's name determines your business identity, reputation, and any value that your customers will come to attach to it. Therefore, choose one that can act as your brand's foundation stone upon which you can structure your success and growth.
Author Bio
Andreas Alanis works as a freelance blogger with a deep understanding of graphic design and brand identity design. He's keen on educating his readers with information on marketing brands, promotional techniques and digital advertising.
Top 5 Common Mistakes Business Owners Make When Choosing Brand Name and Identity