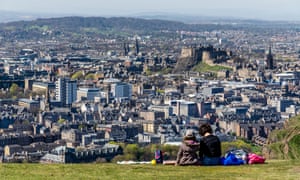 Make sure your company's IT systems stay in the best condition. At Hammur IT we offer comprehensive proactive monitoring and an average response time under 15 minutes. Based near Edinburgh we cover Scotland and the rest of the United Kingdom
To give you an idea of what's included in our Business IT support, here are the main quality features:
Unlimited telephone support
Unlimited email support
Unlimited remote support
24-hour system monitoring
Computer maintenance
Support for peripherals
Warranty management
Server management and maintenance
Backup management and monitoring
System security and vulnerability audit
Business continuity and disaster recovery policy
Annual review
Managed Service Desk
This is like having your own resident IT health technician. Our reliability and commitment comes as standard with any help and support you need with your IT systems and equipment covered. You'll have us for the day-to-day whenever you need us, but we'll be there in the background too.
You won't have to ask us to check on your medium to long-term IT health, we'll just be doing that anyway as well as remotely monitoring your system 24 hours a day. And, because it's amazing how a year can slip by, we'll diarise an annual IT check to review your system security and vulnerability audit, and business continuity and disaster recovery policies, and discuss your future plans to make sure your IT won't hold you back.
Business IT Support Edinburgh
Daily help at hand: unlimited telephone support; unlimited email support; unlimited remote support; support for printers, scanners, routers and networking equipment
Ongoing help: 24-hour system monitoring; server management and maintenance; computer maintenance; backup management and monitoring
Your long-term IT health: annual review of systems, including personalised system security and vulnerability audit, business continuity policy and disaster recovery policy; and warranty management
Our Main Services
Business Continuity
How would your business cope if all of your servers and networks went down? What would you tell your clients if you lost their private data? It's hard to imagine these scenarios until they become a reality, but you should be putting preventative measures in place to stop them from becoming one. With our business continuity services, you can ensure minimal disruption and downtime, and the best in support and productivity.
Our Business Continuity Services Include:
Recovery Planning: We can create an extensive disaster recovery plan that includes; a list of all equipment needed to get your business functioning efficiency and everyone's role in the event of an emergency; a clear set of instructions to follow to restore your data and systems; an offsite location where operations can continue.
Backup Systems: We can provide advice on everything from site to site replication, removable hard disk backup systems and SQL database backups to offsite backup services, exchange server backup services and network backups.
Veeam: Allows you to access all of your business's workloads (virtual, physical and the Cloud) from a singular management console.
IT Security
You may think that a hacker would have no interest in your business for whatever reason, but with online criminals targeting companies of all shapes and sizes, you need to prepare yours for any and all eventualities. With a range of solutions including antivirus, firewall and intrusion detection solutions, we will be your first line of defence against any cyber-attacks that come your way.
Our IT Security Includes:
Cyber Essentials: Ensure that every function of your business is kept safe with Cyber Essentials – a self-assessment that focuses on 5 key controls: boundary firewalls and internet gateways; secure configuration; access control; malware protection; patch management.
ESET Encryption: Whether you are looking for full disk encryption, removable media encryption, mail encryption or encryption for mobile, we'll ensure that your data always remains safe and secure.
Penetration Testing: Interested in how your business would fare during a security breach? Simulating an attack to determine how your network would respond, we can assess your immunity levels, making recommendations that could improve your IT processes no end. We can look at Wi-Fi networks, web applications, the Cloud, VoIP and databases, among other areas, and suggest viable solutions.
Edinbrgh Cloud Solutions
In the world of IT, you cannot seem to go 5 minutes without hearing about the Cloud, and all its latest functionality. Cloud computing is the delivery of instantaneous computing services, which includes applications, storage and processing power over the internet. Instead of requiring on-premises servers to hold all of this important data, a cloud service is made available to users on demand via the internet from a cloud computing provider's servers – saving time, energy and space. Avoiding the upfront cost and complexity of owning and maintaining your own IT infrastructure, you simply pay for what you need, with the ability to scale up should your business see fantastic success.
Along with providing automatic software updates, backup and recovery to maintain data security with superb disaster recovery, there is a lot our Cloud Solutions can provide your business with.
Our Cloud Solutions Include:
Office 365: A great cloud productivity service that includes apps such as Word, Excel, Powerpoint and SharePoint, as well as Outlook and Microsoft Teams. From helping you to choose the right licence for your company and training up your staff, to providing help and support should ever an issue arise, we will always be there to help.
Microsoft Azure: A public cloud computing platform, with solutions including Infrastructure as a Service (IaaS), Platform as a Service (PaaS), and Software as a Service (SaaS). A consistent hybrid cloud solution, it delivers unrivalled developer productivity and offers great compliance coverage, which includes meeting the requirements of the GDPR.
Online File Storage: From SharePoint and Office 365 to DropBox and GoogleApps for Business, we can help find the perfect online file storage solution for your business.
Hosted Desktop: Allows you to access your files, business applications and emails from anywhere, so long as the location has an internet connection. You will gain access to your own virtual desktop through any device – whether that's a laptop, PC, smartphone or tablet.
Mobile Working: From site to site VPN's, remote worker VPN's and hosted cloud solutions through to remote desktop services and terminal server environments, we can get your business working mobile in no time at all.
IT Support in Edinbrgh
Be honest. Do you have any clue how good your IT support is? Do you know what IT systems and processes are in place, and how to fix unexpected network errors, server issues and data losses, among other frustrating issues that you could definitely do without? If the answer to this is 'no', then we strongly recommend upgrading your IT Support, and partnering with an IT Support business that you know you can rely on. Don't let a preventable error be your company's ruin or leave you with angry clients at the other end of the line. You owe it to your clients, your team and the business you have built to put the right IT services, systems and structures in place, to protect you all, and your future operation.
Our IT Support Services Include:
Server and Network Maintenance: This includes initial server setup tasks, monitoring and security, as well as a range of flexible network packages that will ensure operational efficiency.
Equipment Repairs: We can provide you with both remote and onsite support for desktops, servers and network equipment, along with regular maintenance to catch any wear and tear early and find a solution that benefits your business.
Network Audits: Our extensive network audits can help us to identify any current or potential security risks, document your backup procedures and determine any weak points and provide you an up to date specification of all of the hardwear running on your network. We can also offer recommendations on how to boost network efficiency.
Licensing Services: To ensure that you have the most up to date and cost-effective solution for your business, we can provide guidance and advice on the most suitable licences, whether that is for Office 365, Microsoft Azure or something else. From Software Audits and Microsoft Volume Licensing through to Software Asset Management and free license reviews, we have got everything you need to make an informed decision.
IT Infrastructure For Businesses in Edinbrgh
Your IT Infrastructure includes the operation and management of essential elements of your IT, such as your computers, servers, networks, data, storage, physical and remote facilities, as well as the software, processes, staff and security measures that keep the business running smoothly, along with any Cloud-based services that help make up the infrastructure. Aligned with your growth goals and strategies, your IT infrastructure can make or break your business. From network cabling and server room design through to wireless distribution systems and internet connectivity solutions, we can lot at your IT infrastructure as a whole to plan, install and manage all parts of your IT.
Our IT Infrastructure Services Include:
Equipment Supply: Whether you are in the market for replacement computers, laptops, servers, network switches or routers, we can source and supply them for you. Along with monitor support, licensing agreements, firewalls and storage solutions, we are only too happy to help.
Printing Solutions: Looking for a more user-friendly printer? Want to reduce costs without affecting printing quality? We can help you with everything from 3D printing technology to environmentally-friendly options – helping you to cut energy usage and paper wastage.
VoIP and Telephony: Whether you're looking for conference calling, call recording and customisable hold music or caller display, unlimited extensions and IVR welcome messages, we can provide phone systems that cover all of your telephony requirements, taking your professionalism to the next level.
Structured Cabling: From fibre optic installation, termination and testing through to cabling for voice and data communication networks, we have a range of great options for your structured cabling needs.
What Makes Hammur IT Services A Great IT Support Partner?
We are experts in IT Support, Cloud Solutions, IT Infrastructure, Business Continuity and IT Security, allowing us to advise, guide and support you with all of your IT needs.
Our team is available 24/7, 365 days of the year, so no matter your issue or concern, they will always be an expert there to get you through it, ensuring things go back to normal as soon as possible.
Because we know it's our staff and clients that make Apex the success it is and appreciate them fully, we have a person-centred approach, which our client testimonials and feedback attest to. We are always happy to answer any questions you have about our products and services, and provide recommendations based on your requirements.
You can easily find us in Edinbrgh, so should you ever want to visit us for a chat about our full range of IT products, services and systems, you can with ease. We are never too far away for site visits either.
With Hammur IT Services, you will never have to worry about your IT needs again. Therefore, if you're looking for an IT Support partner in Edinbrgh that you can trust, please get in touch with us today on 0780 8765344to discuss your business in detail.